Here are some pictures of a little King James Bible I got at a thrift store a few years ago for a dollar.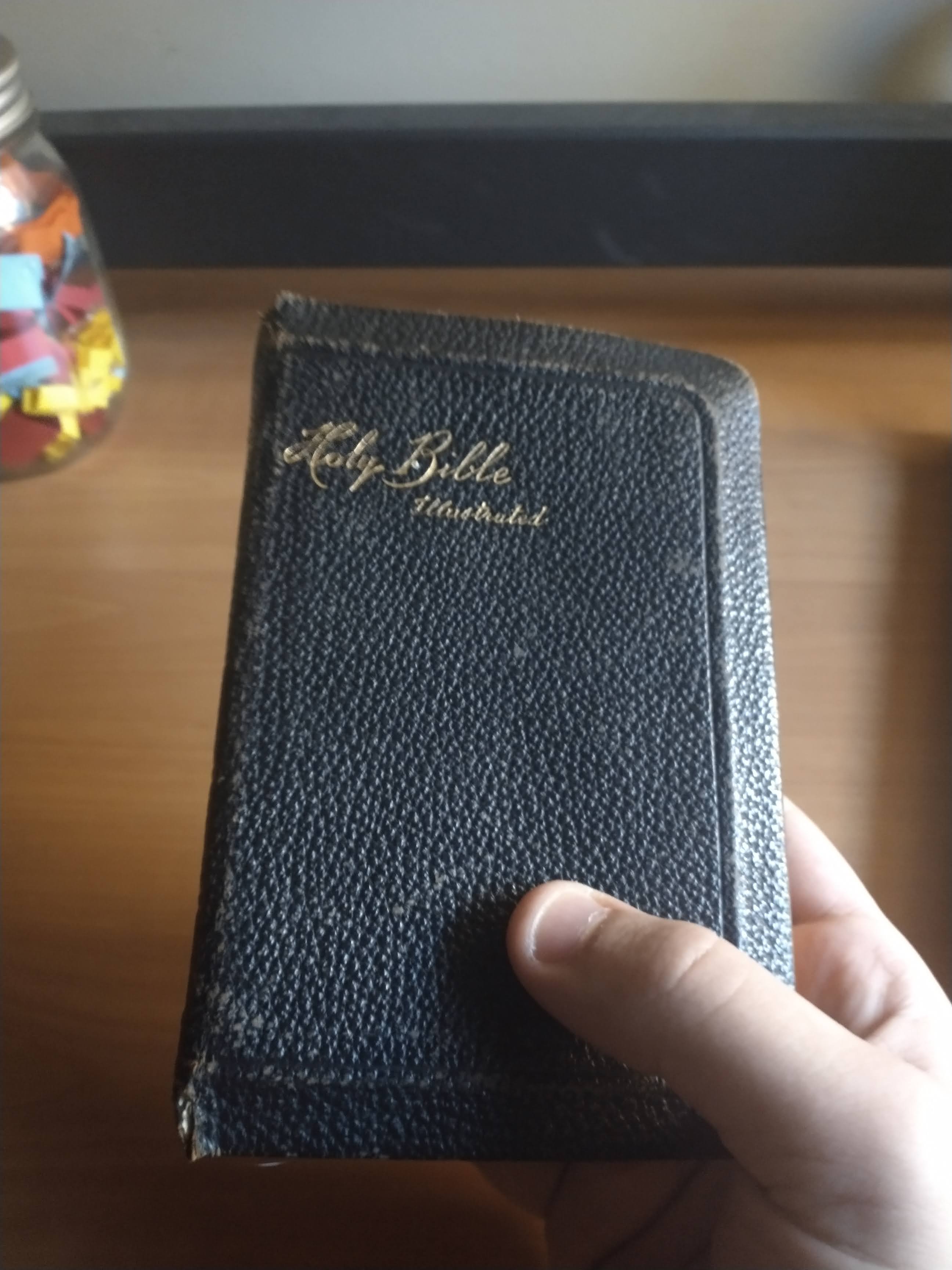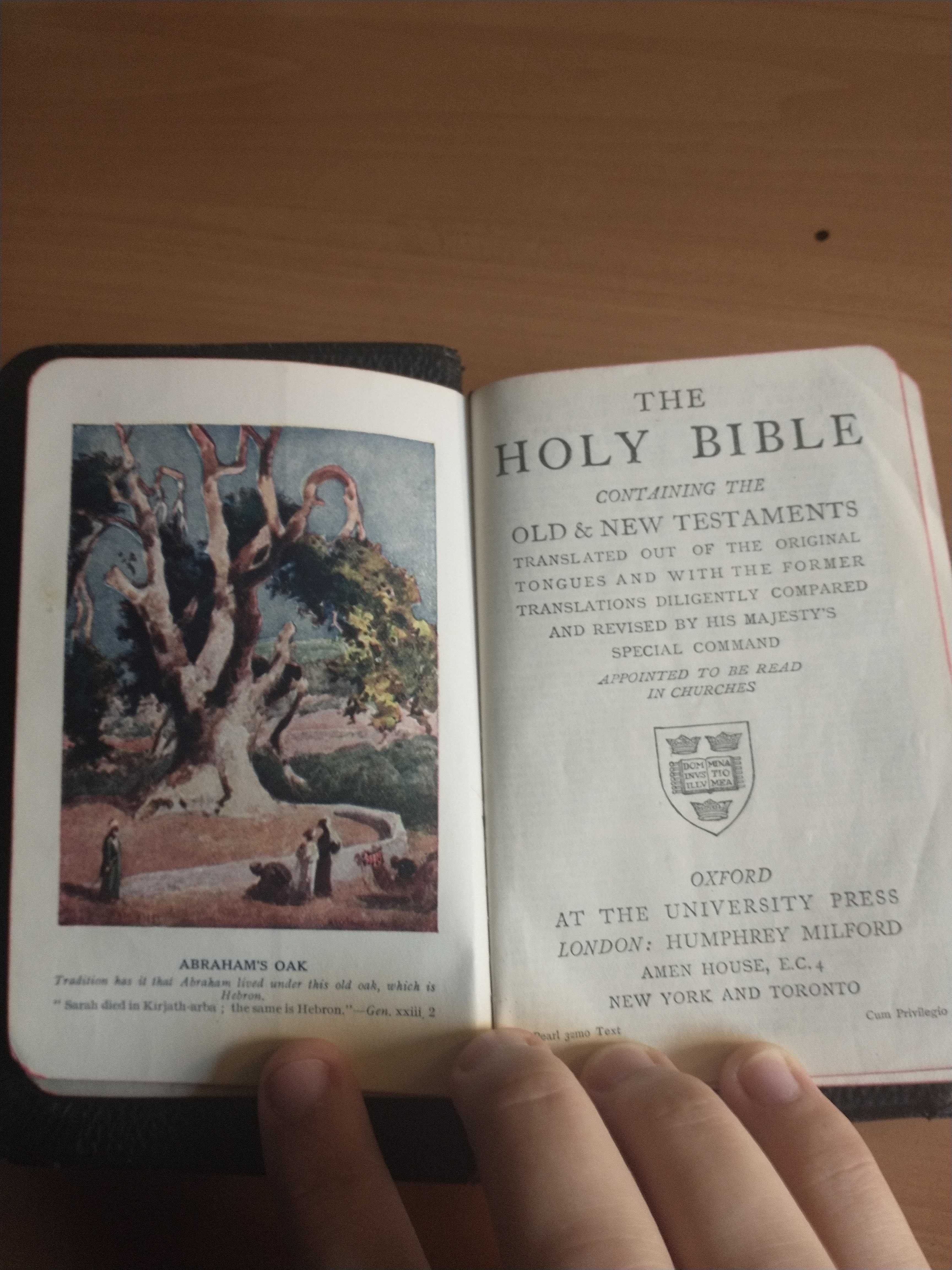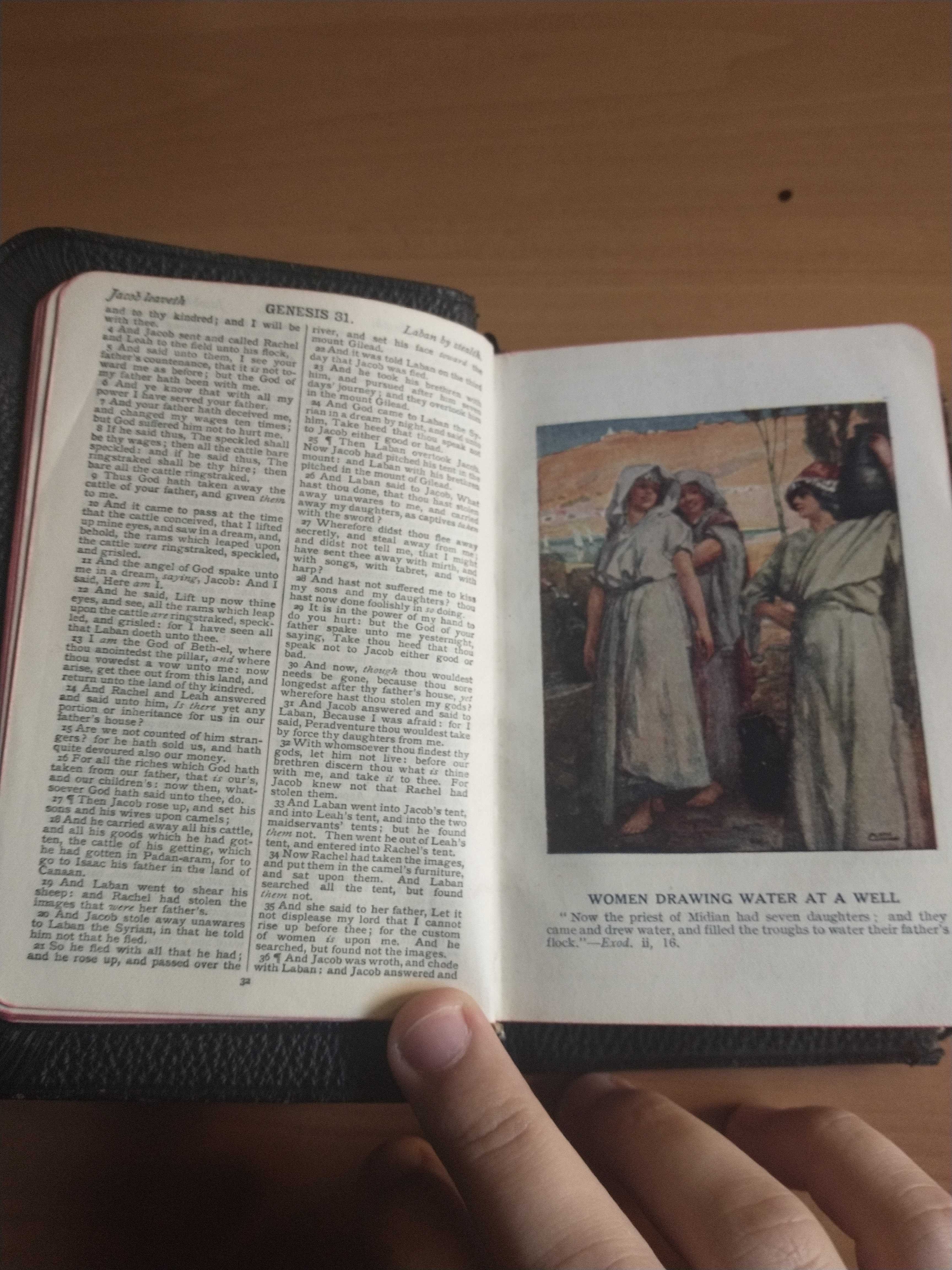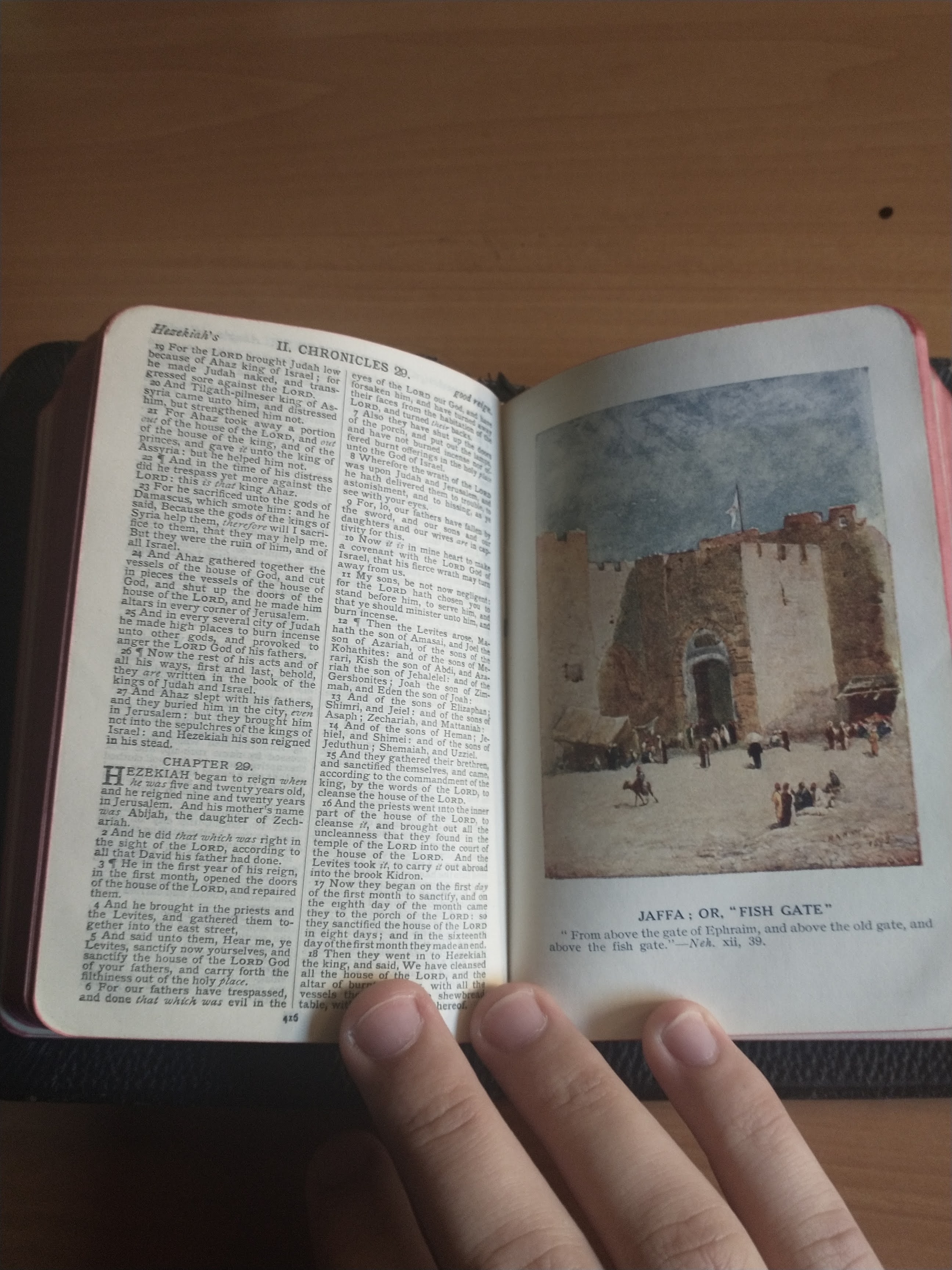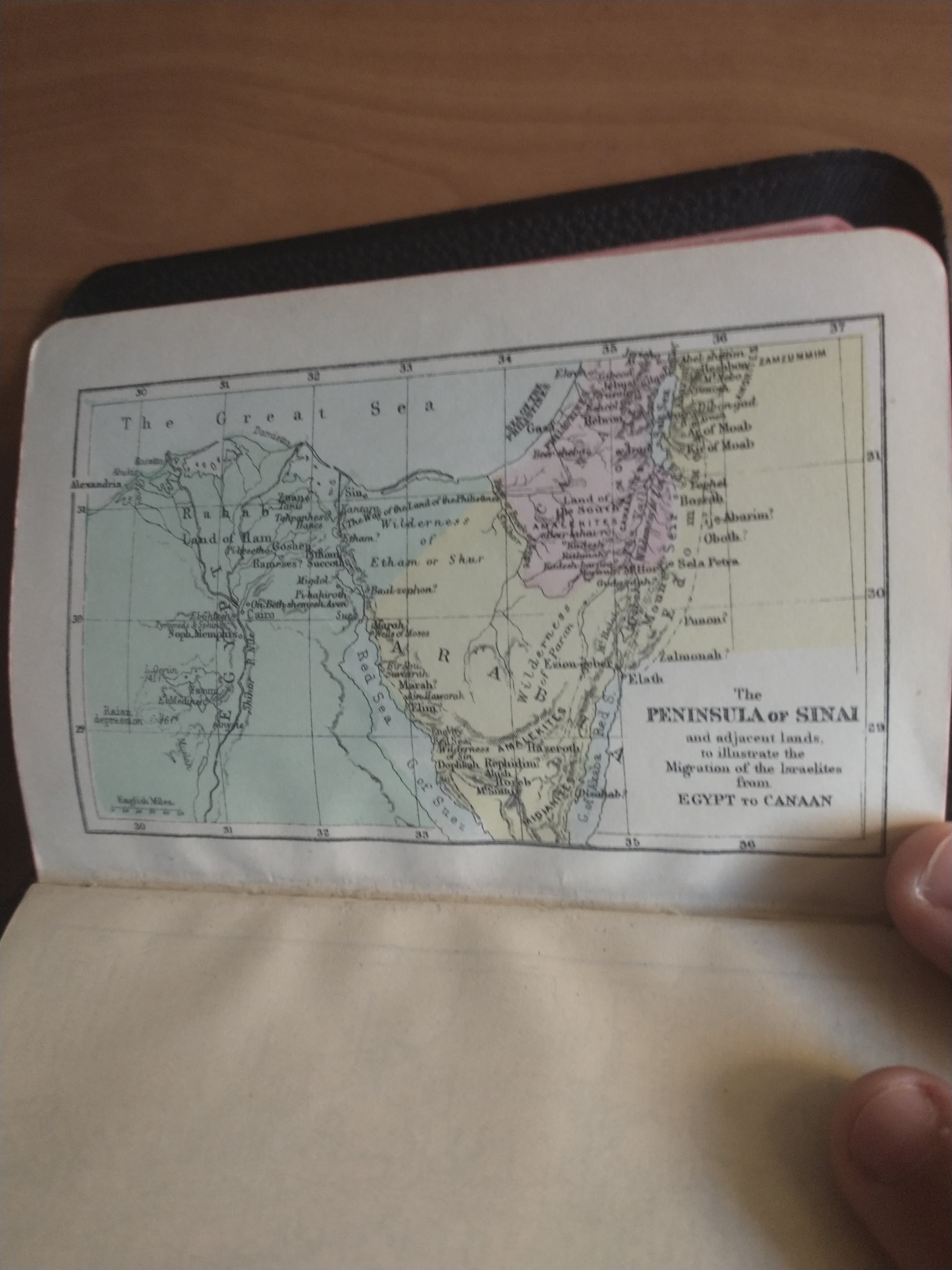 I'm not religious. I've only read up through Genesis. In the front, there's the name of the address of a girl who got it for her birthday in the 1930's. I looked on Google Maps, but the house has been demolished.
I like that the illustrations are so vibrant. Others would know more about this than me, but I think I prefer the text of the KJV as opposed to more modern translations. It just feels more... Bible-y, you know?